Ladies and gentlemen, we are very proud to announce that the BS Systems company launches the third generation of Rolletic Original. It is a brand new model of our popular massage device with tradition of more than fifteen years. Practical experience steered ways of innovation in its functions and properties so that procedures would reach maximum efficiency and flawlessness of use. Both these concepts have successfully been fulfilled. Rolletic Original is by no question the least malfunctioning device on the market (less than 1%) and its effects on human organism have been experienced worldwide, including the USA, Russia, Australia and of course many countries in Europe. It has found its place in aesthetics, medicine, sport and lately also more and more in senior care.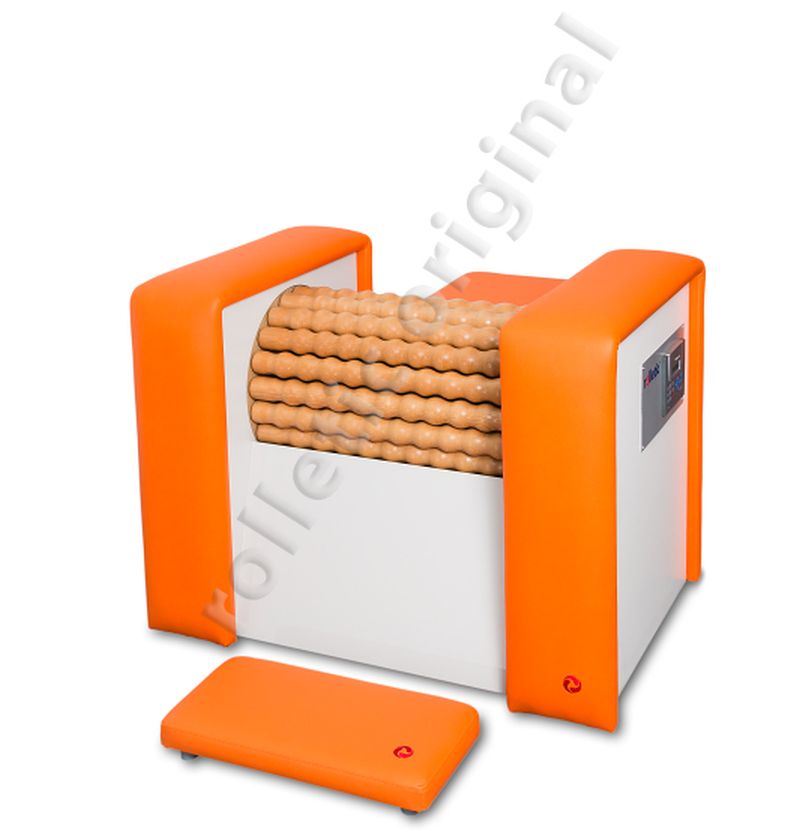 The new model primarily stands out owing to its very modern functional design with emphasis on all technical features of the previous variants. Its final shape is a result of the competition of young designers of the West Bohemian University in Pilsen.  It was a choice from more than 30 competing designs. The winner became Mr. Vlastimil Šenkýř. It took nearly two years of work during which an idea first turned into a model and subsequently into a prototype which would finally result in serial production. At this time, our clients can choose from the range of all the color and function variations, which is adequate to that of our older models. In the future we are also planning next extension of the color portfolio. The new model is also equipped with a more efficient electromotor which reduces the noise level during usage.

We believe that Rolletic Original 2014 will suffice even the most demanding customers as regards the modern design as well as its traditionally high quality and reliability standards. The complex know-how of proper application of the procedures still represents an inseparable part of our offer, including the massage plans authorized by prominent medical experts such as MD Rene Vlasak, CPM Clinic Prague where one of the new models of Rolletic was tested.
Please, do not hesitate  to contact us for more information about the new generation of Rolletic.      
                                   The new Rolletic model during its delivery to MD Vlasak in CPM Prague.
Do you need any more information? Would you like a price proposal?
Call us now +420 371 141 386 or contact us using the following form, we'll get back to you ASAP.